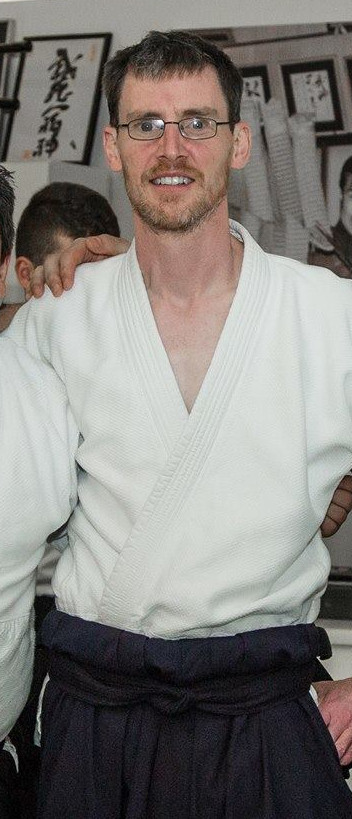 The instructor, Pádraic Moran, has practised aikido for over 20 years. He trained in several clubs in Ireland and England before establishing Atlantic Aikido in Galway in 2011.
He regularly attends international seminars in Ireland, the UK and France, and has travelled three times to Tokyo to practise aikido in the international headquarters (Hombu Dojo).
Pádraic works directly under the technical supervision of Philippe Gouttard (7th dan, Shihan), one of France's most senior instructors. Philippe awarded him his 2nd dan (2nd degree black belt) in 2014.
We also have a long-standing friendship with the Dublin Aikikai group, headed by Michael O'Donovan (5th dan), and we regularly train together.